The One Small Step Service has now 

come to an end

& 
your Stop Smoking Service has now become StopForLife Devon

If you're looking to stop smoking this new service will support you to quit smoking. 
The service is FREE for people who live in Devon.

We understand each person's journey to quit is different and this is why the new service is tailored to each individual. Stop For Life Devon offers a personalised approach to quitting including 1-2-1 support, bespoke quit plans, online resources, self-help guides and an app for you to track your progress.


Stopping smoking is one of the best things you can do and with their 1-2-1 support you are three times more likely to quit. Getting started is quick and easy, click the 'get started button below and one of the Stop For Life coaches will contact you.

With our help, you're three times more likely to quit. We will be with you every step of the way.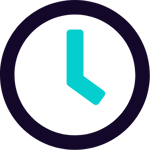 Our service is FREE and our coaches will help you to develop a quit plan, so you can make changes that are sustainable.

We offer support over the phone, via video call and also face to face.